| | |
| --- | --- |
| Brand | Hisense |
| Speakers | Yes |
| Warranty Period | 1 Year |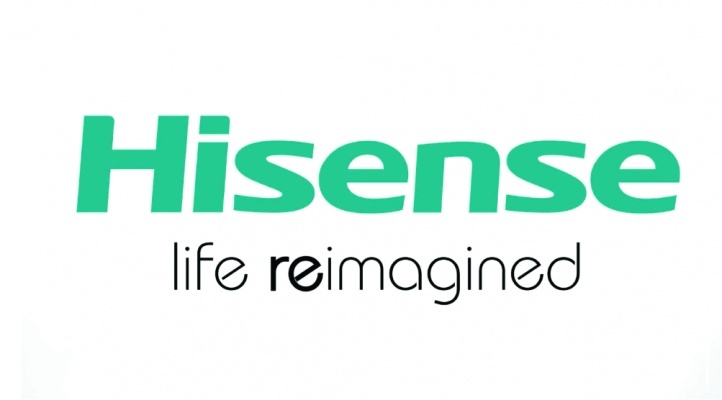 You Stand to Enjoy a sensational thunderous audio musical experience with the Hisense Aud 350HA 100W HiFi  Audio System.
This powerful speaker pumps out thumping, thunderous low-end from its mighty micro Hifi for bass you can feel as well as hear. Music and the right lighting just go together. This system offers multiple lighting modes and a variety of effects, including a feature that lets the light pulse to the beat of the music so everyone can feel and see the rhythm. Several audio enhancement modes, like optimize sound specifically to the content or time of day. With multiple connections, including Bluetooth, it's easy to access your audio content from broadcast, DVD, or compatible digital media devices!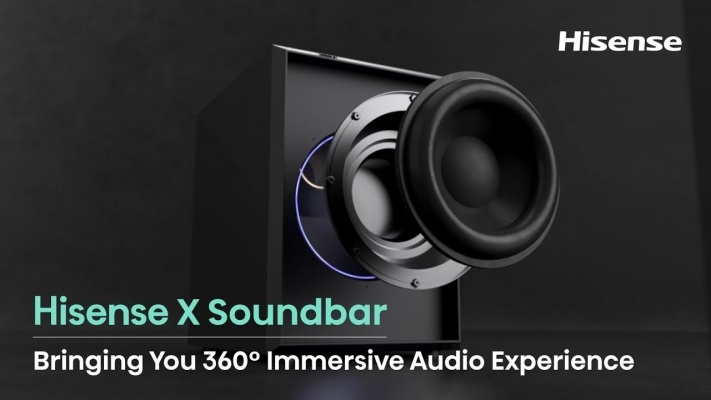 Specifications
Media Audio Playback
CD playback disc
No
Loader type
Front
CD ripping speed
No
Programmable track
Yes
USB version
V1.1
USB playback (Files and folders number)
FOLD (99) / FILE (999) / FAT/VFAT32 USB
USB ripping
No
USB Mass Storage Device (ID3 Tag display)
No
USB charging (A)
500 Mah
Drivers
Drivers: Magnectical shield
No
Drivers: Speaker net
Yes
Drivers: Cable terminal type / Insert Nut
Solder
Cable length / Cable color
External expose 1m / black white
L/R tweeter: Box type
Bass Port
L/R Tweeter Bar Freq Response
2KHz-20kHz
L/R Tweeter Speaker Unit Tweeter
1.5″ x 2
Woofer: Box type
Bass Port
Woofer: Box volume
3.95L
Woofer: Bar Freq Response
60Hz-10kHz
Woofer: Speaker unit
4″ x 2
Terminals
Input
Aux-in (3.5mm jack)
Output
No
Functions
Key
Tact Key
Bluetooth
Bluetooth Function Version 4.2 / F-6699
Software Upgrade
USB upgrade
Power Supply
Voltage
AC ~ 100-240V
AC: Internal/external power supply
Internal
Power Output
25W x 2 10%
Packaging
Printing Materials
POP sticker, QSG, User Manual, Warranty Card
Audio Accessories

Antenna: FM /AM
FM
Remote control
Same HA550
Battery for remote control
Yes
Microphone
No
Certification
Logo
None
Certifications
Bluetooth, CE, ERP II
User Interface
LED indicator
Red (1pcs)
Display: Screen Type (LED/VFD/LCD)
LED
Display: 7-Segment display /matrix display/Dot matrix screen/QTY
8 Characters
Display Colour
White
Display: Brightness control / Dim
No
Key
Tact Key
Connectivity
Speaker Out: Power
50W x 2 ThD 10%
Speaker Out: Amp type
2
Input
Aux-in (3.5mm jack)
Output
No
WiFi Jack
RJ45 ethernet – No
Bluetooth
Bluetooth Function Version 4.2 / F-6699
Bluetooth: Streaming Format
SBC
Bluetooth: Playback & volume control (AVRCP)
1
Bluetooth: Two-way volume sync
No
Bluetooth: Handsfree calling (HFP)
No
Bluetooth: Multipair support
1
Bluetooth: Multipoint support
6
Bluetooth: True Wireless Stereo (TWS)
No
Bluetooth: Multi-speaker system
No
Bluetooth: Enhanced operation range beyond
No
Bluetooth Battery level
No
Bluetooth connect at Standby mode
No
NFC: Tap to wakeup
No
NFC: Tap to pair
No
NFC: Type A
No
NFC: Type F
No
NFC: Tap to break-in
No
Voice Control
No
DLNA/UPnP
No
Network
No
APP
No
Bluetooth: Solution
BK3260N
Specifications
Solution (Main ChipSet)
AliM5677
Gross Dimension (W x H x D)
Main: 180 x 122 x 222.5mm, Speaker: 133 x 200 x 220mm
More
Bluetooth: Music streaming (A2DP) version
1.2
AirPlay: AirPlay audio streaming
No
AirPlay: Music metadata display
No
Audio playback format
MP3, WMA